This week, we'll look at one of the most popular pet-inspired nail art designs: Dalmatian nails! These designs are simple and fun to create and can be used to show your love for your four-legged friend. In this article, we'll give you some tips on how to create your own Dalmatian nails, as well as show you some stylish examples. So read all the information you need to get started with this fun nail art trend!
How to create spectacular dalmatian nail art
Looking for a fun and easy way to add some pizzazz to your nails? Try Dalmatian nail art! This spotted design is perfect for anyone who loves animals, or just wants a unique and Eye-Catching manicure.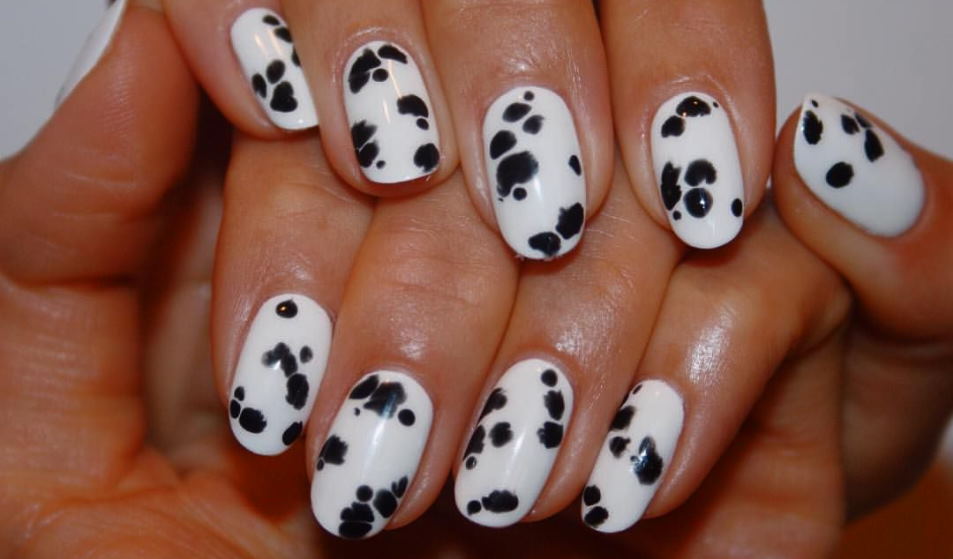 Dalmatian nail art is surprisingly easy to do and only requires a few basic supplies. All you need is white polish, black polish, and something to create the spots (like a toothpick or dotting tool). Once you have your supplies gathered, simply follow these steps:
Begin by painting your nails white. Allow the polish to dry completely before moving on to the next step.
Next, use your black polish and a dotting tool to create spots on each nail. Be as random or precise as you'd like – there is no right or wrong way to do this!
Once all of your nails are spotted, allow the polish to dry completely.
Finally, apply a clear top coat to help protect your design and give it a glossy finish.
That's it! You've now created a fun and unique Dalmatian nail art design that is sure to turn heads. Get creative and experiment with different color combinations – the possibilities are endless!
Dalmatian nail art ideas to copy right now
Give your nails a Dalmatian makeover with these spots and stripes design. Simply paint your nails white and use a black striper to create the spots. Finish with a topcoat for extra shine.
For a more abstract take on Dalmatian nails, try this marble effect design. Paint your nails white, then swirl on the black polish to create the marbled look. Seal with a topcoat.
If you want something simpler, go for a monochrome look with black and white polka dots. Start with a white base coat and then use a dotting tool or toothpick to create the dots. Finish with a clear topcoat.
Feeling festive? This Christmas-themed Dalmatian nail art is perfect for the holiday season. Paint your nails white and then use a red striper to create Santa hats on top of the spots. Add a little green for the fur trim and a yellow dot for the nose. Seal with a topcoat.