There's no denying that a well executed makeup routine can make you look polished and professional first thing in the morning. Despite this, many women forgo a morning makeup ritual altogether or slap on some mascara and call it a day. So if you're looking to up your beauty game, why not create a simple morning makeup routine that makes you feel great? Check out these tips to get started.
The best morning makeup routine for a flawless look
Finding time to do your makeup in the morning can be tough, especially if you're not used to wearing it. But trust us, taking the extra few minutes to put together a morning makeup routine is worth it. Not only will you look great, but you'll feel more confident throughout the day. Plus, once you get into the habit of doing your makeup every morning, it'll become second nature.
To help you get started, we've put together a step-by-step guide to creating a morning makeup routine that works for you. Just remember to tailor each step to your own skin type and preferences. And don't be afraid to experiment until you find what looks best on you!
Start with a clean face.
This is probably the most important step in any makeup routine. First, you need to start with a clean canvas so your makeup will go smoothly and last all day. Next, wash your face with a gentle cleanser and warm water, then pat it dry with a soft towel.
Apply a primer.
If your makeup looks its best, you need to use a primer. This will help smooth your skin, minimize pores, and even out imperfections. Apply a small amount of primer to your face and blend it in using your fingers or a brush.
Choose your foundation wisely.
Not all foundations are created equal. You'll need to choose one that matches your skin type and provides the coverage you're looking for. For example, opt for a hydrating foundation if you have dry skin. If you have oily skin, go for a matte finish. And if you have sensitive skin, look for a foundation that is non-comedogenic (meaning it won't clog your pores).
Conceal any problem areas.
Now it's time to cover up any blemishes or dark under-eye circles. Use a concealer that matches your skin tone and apply it with a brush or fingers. Blend it well so that there are no visible lines or streaks.
Set your makeup with powder.
Once you've applied your foundation and concealer, you'll need to set your makeup with powder. This will help it to stay in place all day long. Then, apply a light layer of powder over your entire face and blend it with a brush.
Add some color with blush.
Blush is a great way to add a pop of color to your face and give you a healthy-looking glow. Just choose a shade that flatters your skin tone and dust it lightly on the apples of your cheeks.
Create definition with bronzer or contouring.
You can use bronzer or contouring to create more definition in your face. Bronzer can be used to add a sun-kissed look, while contouring can be used to slim down your face or enhance your cheekbones. Apply bronzer or contouring powder to the areas you want to highlight and blend it.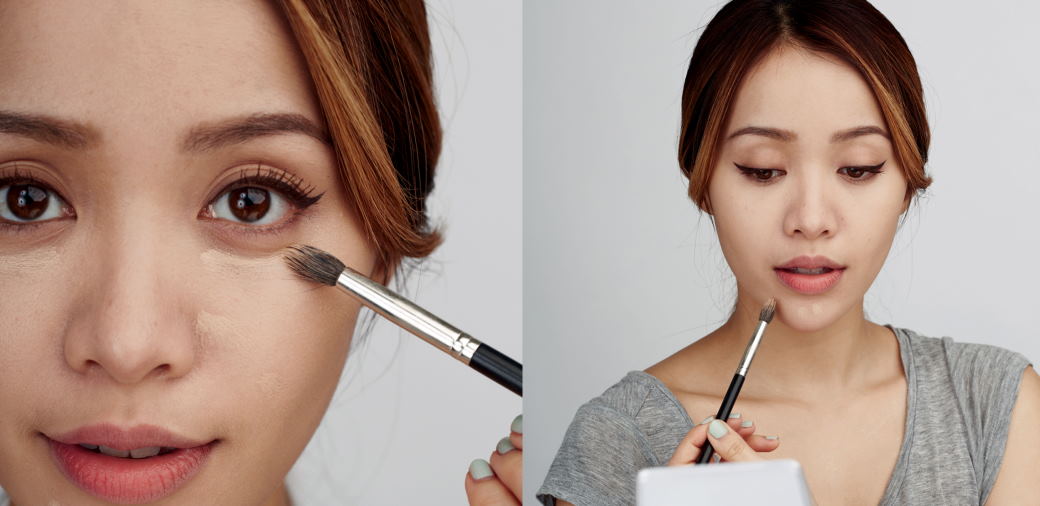 The busy woman's morning makeup routine
Are you a busy woman who doesn't have a lot of time to spend on your makeup in the morning? If so, this article is for you! We'll show you how to create a quick and easy morning makeup routine that will leave you looking your best.
First, start by applying a primer to help your makeup last longer and give your skin a smooth canvas to work with. Next, apply a light foundation or BB cream all over your face. Then, use a concealer to cover any blemishes or dark circles.
Next, it's time to add some color to your face. First, use a bronzer in the hollows of your cheeks and a blush on the apples of your cheeks. Then, highlight your cheekbones, brow bones, and cupid's bow with a shimmery powder or liquid highlighter.
Add a coat of mascara to your lashes to finish your look and fill in your eyebrows. Then, apply nude or pink lipstick or lip gloss.
And that's it! This simple makeup routine will take less than 10 minutes to complete and leave you looking fresh-faced and beautiful all day long.